Share:
The Most Anticipated Crypto Games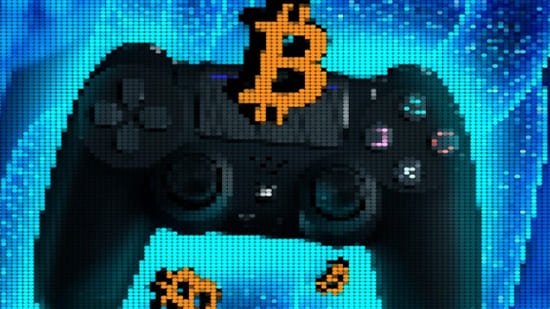 Blockchain isn't just about cryptocurrencies and tokens - it's being used in a wide range of fields. So it was only a matter of time before cryptocurrency games were on the scene.
Are you interested in playing a game that will keep you on your toes? These are the greatest crypto games of 2020, according to this ranking. Other games will keep you entertained for hours, while others will provide you a chance to win cryptos.
Impact of Blockchain on Games
In video games, we've already witnessed the impact of blockchain. In-game objects can now be purchased and owned using non-fungible tokens (NFTs), unique digital assets tied to in-game content.
However, the future of crypto gaming appears even brighter.
New gaming experiences are promised by several crypto-powered games now in development. In the months ahead, we're most thrilled to play these new crypto games.
The Sandbox
When The Sandbox was first released in 2012, it was a critically lauded mobile game. Currently, it's in 3D and developed on blockchain. You may build and commercialize unique objects, locations, and experiences, as well as share them with other users using this voxel-based game production suite.
SkyWeaver
Horizon Blockchain Games' first project is a collectible card game called SkyWeaver, backed by Reddit co-founder and executive chairman Alexis Ohanian and has received social media attention from him. Gods Unchained, SkyWeaver's blockchain opponent on PC, uses the Hearthstone gaming principle, where you construct a deck and compete against other online players.
Hash Rush
When you build a base and defend your colony and Crypto Crystals from imminent attacks, Hash Rush is a "play-to-earn" game that mixes real-time strategic gameplay with an Ethereum blockchain core. Are you interested in purchasing additional Crypto Crystals? You are, of course. Mine them from the "crypto veins" in the game.
Big Time
Increasing numbers of developers from the traditional gaming industry are migrating to crypto gaming as it grows in popularity. Big Time Studios, a new company founded by veterans of Call of Duty, Fortnite, and other prominent properties, has raised $21 million to build an online role-playing game powered by NFT called Big Time. The game will be based on the NFT engine.
Guild of Guardians
A popular mobile dungeon crawler, Guild of Guardians, has over 135,000 members on its waiting list. There are millions of dollars' worth of NFT sales before the game is even publicly playable.
Infinite Fleet
Because most blockchain games aren't available on Bitcoin, Infinite Fleet stands out as a curious exception. As a massively multiplayer online (MMO) game for PC, Infinite Fleet is being developed by Pixelmatic and published by Exordium.
Using Liquid Network's sidechain, the game can handle potentially massive numbers of players without having to worry about running out of space on Bitcoin's network. As of April 2021, the game has already secured about $7.2 million in funding from investors.
We haven't seen much of the actual gameplay yet, but the anime-inspired design is interesting. A beta test is scheduled for late 2021.
See all OctoCrypto blog posts
Author:Mike
Published:August 31, 2021