Share:
MetaSoccer (MSU) NFT and P2E Football Game - Explained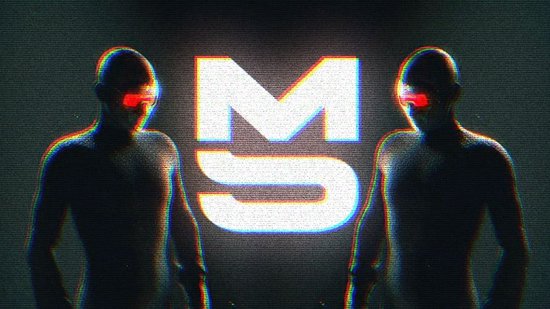 Blockchain gaming filled with potential investment opportunities has become a successful industry. But with the addition of the Metaverse concept, more common people are allowed to check out immersive gaming experiences and join the fun. After the success of Pokémon, like the blockchain game by Sky Mavis, many other companies tried to create a game with a similar play to earn experience, but most of the companies were not able to do that. But a Spanish company called Champion Games joined the stage with a promising project, MetaSoccer.
Intro to MetaSoccer
Axie infinity is a successful company in the gaming industry. But a famous gaming studio of Spain called Champion Games is close to achieving the same success with their newest venture into the Metaverse. MetaSoccer was created by Patxi Barrios, Marc Cercos, and Alex Fiestas, who led this six-year-old gaming studio. Within the Metaverse, MetaSoccer is the world's first soccer game where players experience a play-to-earn model and get to manage their FC clubs. In MetaSoccer, to unlock the full potential of their FC clubs, players have to gain experience.
Why is MetaSoccer unique?
MetaSoccer is not the copycat of the previous projects of the crypto gaming industry. Something fresh is brought to the table by the MetaSoccer. It will be a combination of DeFi, blockchain gaming, sports betting, and football. Players can train, play, find and earn with MetaSoccer. Players can enjoy a realistic feeling of being an FC club manager by including young NFT soccer players in your team. During "Find," one can look for potential players by sending their youth scouts to explore the ecosystem.
In "Training," you can improve the skill of your players by working on their weak zone while playing matches. In "Play" mode, you develop the ready players to compete in official matches against other users. By winning all types of matches and league matches, earning is possible by playing and winning the most number of the matches you can earn as much money as you want for your club. By MetaSoccer, users are the sole owners of these assets, an NFT asset. These assets are procedurally based on the ERC-721 standard.
The NFT player would start to age with time after reaching their peak performance by competing. In the Metaverse ecosystem, one more asset is included, called the Youth Scouts. Including the new NFT players in the ecosystem is these assets' responsibility. These assets also pose a variable skill with the help they can find a player for inclusion in the team.
Millions of active players on Axie infinity are brought by the play-to-earn model by MetaSoccer. Players receive their earnings in MSU (MetaSoccer Universe) tokens that require any of the following contributions.
Winning with an AI during a friendly match or winning official matches against other users
By selling NFT players found by your youth scout
Merchandising income and by gaining sponsorship
Some new opportunities are open for all users by being an MSU holder as they get to take part in the governance process of MetaSoccer. Other advantages include
A chance to test the newest features
An opportunity to vote for significant governance decisions
Access to exclusive NFT releases when they happen
Read also: Most Popular Decentralized Exchanges on our list
Achievements of MetaSoccer
The blockchain-based NFT game project led by a Spanish gaming company Champion Games has developed and achieved a lot despite being active for quite a short period. Most recently, during his funding round led by Play Ventures, a Spanish investment fund, the company made headlines for raising €2 million. The company is related to Ath21 and polygon, other than Play Venture, other supporters of MetaSoccer are Defiance Capital, Parafi Capital, DAO Makers, Metrix Capital, and Kyros Ventures.
The success of this ambitious project reaching its milestones and increasing visibility around it is the team of experts who have contributed a lot to this project. Famous, you tubers like Willy Rex, Reven, and Kamanuu88 (who have millions of followers on social media), are on the advisory board of MetaSoccer. It's interesting to know that MetaSoccer already issues 72 million MSU tokens during its private sale. On the other hand, during its public sale, a total of 18 million MSU tokens were issued by MetaSoccer.
To complete the goals for 2022, the company aims to raise its funds. One of the main goals from 2022 by MetaSoccer is to hire global talents who excel at Golang technologies and on-chain programming in solidity to complete the development phase of the video game. The marketing efforts of MetaSoccer will also be to attract attraction from its relevant audience that makes up for 40 % of the global population.
Real clubs are in partnership with most football games in the market, and the character player of the games are digital versions of actual players. MetaSoccer is creating a digital league of their own as the users will manage teams with no features of real-world football. It may set a new standard for football games.
Check also: How much fee you paid for transactions so far
Conclusion
According to Patxi Barrios, the COO of Champion Games, the game's goal is to achieve a similar rating like professional football leagues in the coming years by creating a new generation of digital-native football players and clubs. The audience and users of MetaSoccer are blockchain Enthusiasts and football who are interested in generating a daily income that is stable enough to keep them going. Looking at the success of MetaSoccer in its beginning period, we can assume that MetaSoccer is the future of play-to-earn games.
Author:John
Published:March 15, 2022