Share:
What is DEHUB? Decentralized Entertainment Hub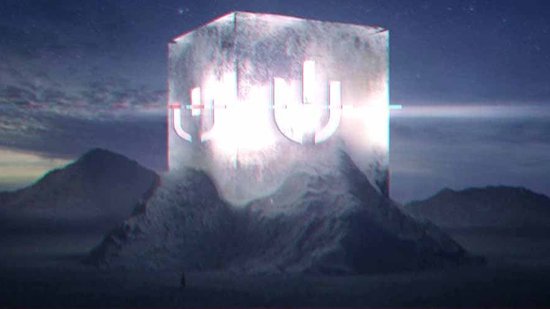 DeHub is a blockchain startup that focuses on entertainment and leisure, including gaming, streaming, and filmmaking. DeHub is an all-in-one crypto-backed hub that unifies a universe of original and aggregated content. By introducing fans and creators together in a shared economy and mutually rewarding ecosystem, DeHub is destined to disrupt multiple industries. Users will be able to post, stream, create communities, challenge and compete against opponents, and vote in unfiltered, blockchain-verified evaluations and prizes. Their Whitepaper is also available on their website. The scope of $DEHUB's utility is best appreciated regarding the project's vision's magnitude.
Three core zones of DEHUB
DEHUB Tournetopia
Tournetopia, a gaming app, has a variety of intriguing use cases, such as a casino, barrier-free play-to-earn, and the opportunity to play anyone at any game on any platform with a wager on the line. Finally, the idea of watching to earn is so appealing that it's difficult to picture anyone ever paying for services again. In its early beginnings, this project has the potential to be massive, and I'm excited to see where it goes.
DEHUB Live
Get the most up-to-date DeHub (DEHUB) USD price, teams, history, news, most affluent address, wallets, and more to aid your crypto trading and investing. Also, you can get original motion picture production, PPV events, and streaming aggregation.
DEHUB Token
$DEHUB tokens serve as the DeHub ecosystem's internal currency, bestowing rights, providing passive benefits, facilitating connection and frictionless transactions, enhancing the user experience. Likewise, prize winners are paid in $DEHUB tokens. Users will be able to get these tokens from Public Sale events.
By voting on projects presented as the next DeHub Original, commissioning original content themselves, or directly supporting producers to receive a cut of their NFTicket sales for VR Cinema or direct to D'app releases, $DEHUB token holders can even become movie moguls.
Developers
Join the DeHub family by submitting games for inclusion in our D'app and earning a passive income from player buy-ins.
Reviews and Awards:
Reviews and award voting that is uncensored and blockchain-verified. The Diamond Hands Awards are the first decentralized and somewhat picked awards globally.
Check also: Total Used Gas Price Calculator
Token Distributions
The total supply of the DeHub tokens is 8,000,000,000. Twenty-five percent of the tokens are available for public and private sale, fifteen percent for a liquidity pool, eighteen percent for Airdrop, ten percent for Team, ten percent for partnership and licensing, ten percent for Research and Development, ten percent for marketing, and the remaining two percent is burned. That is how they distribute their tokens.
How to BUY DEHUB Tokens?
Please read the given instructions to learn how to purchase Token DeHub using Coinbase:
• If you are a first-time user, create an account and fill in the required information.
• Any big coin, such as BTC or ETH, should be purchased.
• Invest in DeHub with your newly acquired BTC or ETH.
• When trading the coin, double-check the current price and use the right contract address "0xfc206f429d55c71cb7294eff40c6adb20dc21508."
Team Wallet
The DeHub Team Wallet has funds set aside for its founders who funded and launched it. No wallet can sell below their % allocation for the first four years, and only the reflections will be tradable.
Read also: The Best Crypto Copy Trading Groups and Traders
$DEHUB Trikenomics
The DeHub project reinterprets existing crypto protocols to provide you with our ultra-reliable and lucrative 'Trikenomics.' The $DEHUB protocol is based on three primary characteristics:
• Token reflections to all holders
• A buyback system is known as "Robin Hood."
• Crypto collateral asset rewards to be claimed by holders from DeHub.net.
Our code also includes dynamically pegged auto-liquidity creation, as well as anti-snipe and anti-bot capabilities that protect users' holdings over time. These unique Trikenomics are designed to maintain an ever-increasing price floor and limit hostile whales, bots, and manipulators by responding swiftly to selloffs. While these regulations are harsh on major selloffs, they do not apply to ordinary investors who need to benefit from time to time.
Check also: The Best Hardware Crypto Wallets
DEHUB Coins
Following a nearly unanimous community decision, $DeHub coins are first generated as BEP20 Tokens on the Binance Smart Chain. DeHub users and traders will interact without friction over a lightning-fast, low-cost network, with cross-chain compatibility being a top goal for the R&D team in the near future.
Our Whitepaper contains further information on the $DEHUB token and Trikenomics technology, as well as a roadmap for future advancements.
Transaction Fee Distribution
Four percent (4%) for buyback wallet (Robinhood System), two percent (2%) for liquidity pool, two percent (2%) for Collateral crypto distributed to all holders (Such as BNB, BBTC, BETH, BUSD, or other tokens to be decided by the community), two percent (2%) for Collateral assets to utilize as project bridging on different blockchains, project reserves, milestone rewards, etc., one percent for(1%) $DeHub reflection to all holders including dead wallet, one percent ( 1% ) for $DeHub reflections to marketing & operations Wallet.
Conclusion
The project began in January 2021, and Malik Jan has been at the helm of the Team's leadership. Malik Jan is CEO of DeHub.
DeHUb is the most famous and world's first decentralized entertainment. The licensed creator of original motion pictures, Pay-Per-View events, and surreal gaming experiences on the blockchain. Here you can vote, fund, and earn in various pioneering ways. DeHub gives viewers, streamers, and gamers more ways to interact — with one other, with content, and with content creators — than legacy entertainment providers' passive subscription models.
Check also: BSC Gas Price Monitor
Author:Kate
Published:March 11, 2022