Share:
What is SuperFarm (SUPER)?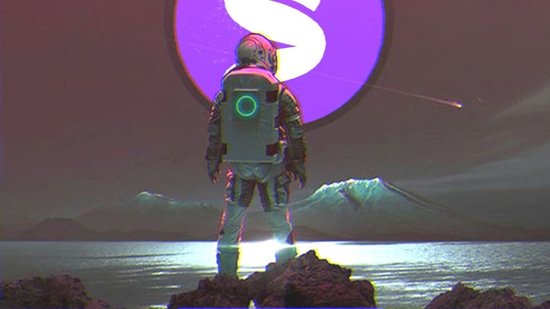 If we check superfarm on coin market gap, this one is in the 237 spots with the price of $1.54, meaning a 9.67 percent decrease from yesterday's worth and a market cap of 547.45 million.
What is SuperFarm?
SuperFarm is a trending blockchain-based decentralized ecosystem that enables users to create, deploy, develop and farm nfts. It offers vast cross-chain farming of non-fungible tokens making nft farming and nfts, in general, more accessible and more available to the average user. The unique idea behind the project is to enable the easy and user-friendly creation and development of nfts and nft farms. The idea is to promote utility. SuperFarm offers users a cross-chain environment for nft farming and nft markets where they can trade their non-fungible tokens and develop a unique token economy.
SuperFarm provides access to multiple blockchain environments while providing a distinct toolset for setting up nft farms and making nfts. The interface and work commands are so simple that people who don't know how to code can easily set up their nft farm, create and trade nfts and farms, and create farm nfts created by other users. The farm provides utility for nfts by helping their users turn their products into nfts. While they can also generate trending markets for their products, users who create their farms can create their own rules to automate the process. SuperFarm allows users to purchase nfts with other cryptocurrencies directly. At the same time, users can also redeem points for farming nfts and use these points to buy other nfts.
Check also: Binance signals providers
How does SuperFarm work?
SuperFarm allows users to create deployed used trade and farm nfts through distinct nft markets and nft farms. The system is still in the early first stage of development of the total three defined stages displayed within the official SuperFarm roadmap. The method comprises state-of-the-art decentralized applications that provide access to the network's defi and the nft services. Users can access the nft launch pad and nft farming while the developer team works on the nft generation,nft marketplace, and nft trading. Each of these mentioned applications have a different utility that contributes to the general functionality and utility of the network. Its users can launch limited nfts that are unique and rare through the drops platform, and this function is convenient for gamers and game developers who would like to monetize special in-game items.
Also read: The Best Android Crypto Portfolio Tracker Apps
Explanation of Nft farming
Users can also earn various non-fungible tokens by staking other tokens on superfarm, defined as nft farming. Farmers gather points that they can later use to purchase nfts, and superfarm is a relatively new product launch in 2021 with the standard apps for nft generation, marketplace, and trading. With future updates, users will create digital assets, browse trade auctions and swap nfts within the system.
What makes superfarm unique?
Superfarm aims to create a distinct and unique ecosystem for nfts with many functionalities within a single environment accessible to nft markets and tools. The primary and foremost goal behind the project is to enable the users who are not experienced with coding to easily create their digital value in the form of non-fungible tokens. An additional thing that makes superfarm a specific project in the sector of defi is that it provides simple interactions with nfts and nft holders. Because users will be able to easily swap their nfts with other nft holders and buy-sell farm and earn nfts, these functionalities revolve around a unique ecosystem specifically designed to make non-fungible tokens much more desirable assets in the long run. As the project flourishes, superfarm could become the number one go-to place for nfts.
Main Features of superfarm
It is worth knowing that the superfarm project is in the first phase of its roadmap, and many features are yet to come to the platform. But at the moment, only the first three features on the list have been realized.
Nft launchpad, which launches limited edition nfts on the superfarms drop platform.
Nft farming so users can earn exclusive nfts by staking super tokens on superfarm.
Super starter is the superfarm's launch pad for initial decentralized exchange offerings.
Nft creation, which gives tools for creating nfts. A marketplace where users can browse, buy and sell nfts.
Direct trading, which includes direct swaps with other collectors.
Who is behind this project?
Elliot Weyman is superfarm's founder and CEO. He was a crypto influencer for years before the launch of his cryptocurrency. He and his teams have been developing several games that they hope will be popular and finally reach the level of gaming that people want to play on the merits of the game alone. Regardless of the nft item economy, Weyman believes once there is a game of that level working on the blockchain, the in-game economy will truly take off. Women regularly post on medium and Twitter regarding tokenomics and more developments for investors to follow. The early first private funding round led by bitcoin.com Animoka brand's insulated eventual secured 1.1 million dollars in funding for the superfarm project. In total, the super farm has now raised 2.81 million in several rounds.
Check also: Binance Smart Chain Gas Price Monitor
Where can you buy Super token?
Gate.io and binance are the most popular exchange platform for super where you can buy seller trade super and other cryptocurrencies. However, you can find super on several exchanges, including uniswap, mxc.com, one-inch exchange, hit BTC, and Quickswap.
Is superfarm a good investment?
Yes, the super farm project is only just getting started and is currently on the first phase of its three-phase roadmap. Future plans include multi-chain compatibility. The superfarm team has developed several videogames and a software development camp for gaming. Superfarm intends to continue to build a partnership with gaming companies, artists, and creators both outside and inside the crypto space.
See also all OctoCrypto tags
Author:John
Published:March 01, 2022