Share:
What is Cornix?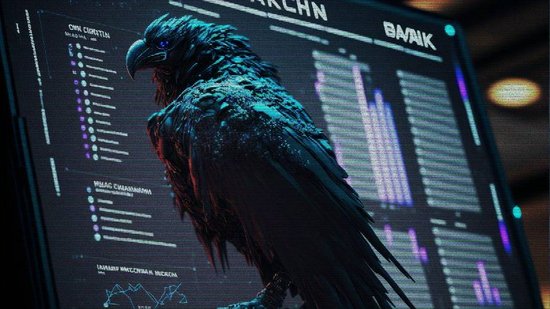 Cryptocurrency trading bots automate the trading process and relieve their customers of a lot of the work. They can access your trading history, create and execute orders, and correctly manage your portfolio with the right configuration.
Crypto trading bots are extremely versatile, which has led to their recent ubiquity. But not all of them are worthwhile of your time and money. This article will provide you with an in-depth assessment of one of these bots, the Cornix crypto trading bot.
What exactly is Cornix?
Cornix is an automatic trading robot that was first introduced in 2019. Traders generally use Cornix as a trading tool to follow crypto trading signals that are released in Telegram signal groups or through TradingView alerts. Users can manage their cryptocurrency portfolios on their mobile devices with the help of the Cornix bot without constantly logging into an exchange. By doing this, traders will find it easier to place, duplicate, and manage deals.
To make the most of each market movement, you can use a variety of advanced trading features, such as multiple entries, simultaneous stop and take-profit orders, splitting your entry and take-profit targets, setting automatic entry and take-profit strategies, default trade size, default stop-loss, and trailing stops. You can use your signal channel configurations, use the unique Optimized Configurations tool, and even create your own trading parameters.
Check also: What is The Open Network (TON)?
Working of Cornix
Simply connect Cornix to one or more of your preferred TradingView scripts or Telegram signal channels, and the Cornix bot will automatically initiate trades on your exchange account.
Scripts for TradingView
For both new and seasoned investors and traders, TradingView is a potent technical analysis tool. It is dependable, thorough, and contains the majority of the trading-related necessities.
Using the Pine programming language, the TradingView community creates scripts that are trading indicators and techniques. Pine is quite well-liked because of its simple, graceful design. With a whopping 100,000 Community Scripts, they have one of the largest curated repositories of indicators and techniques in the entire world. With just a few basic lines of code, it enables traders and investors to develop their own indicators or trading methods.
Utilize Cornix's TradingView alerts and Pine scripts to trade using personalized indicators and techniques while keeping track of your performance.
Robots on Telegram
A popular internet messaging service like WhatsApp and Facebook Messenger is called Telegram. When linked to Wi-Fi or your mobile data, you can use it to send messages to your friends.
Being a Telegram-based bitcoin robot, Cornix responds to commands sent through the popular instant messaging service. This distinguishes it from the vast majority of more conventional cryptobots, which are often accessible through their websites or desktop clients. To use Cornix, where you can connect to exchanges and create bespoke automated trades, you only need the Telegram app, download it here.
Based on your preferred Telegram channel, the Cornix algorithm can analyze an astonishing amount of signals and setups and will recommend the optimal trade configurations for each of them. While doing so can save time, you should examine all of the configuration and make the necessary changes.
Check also: What is APY and APR?
Features of cornix
Telegram and Discord Channels' Signals
On Telegram and Discord, Cornix collaborates with roughly 180 crypto signal groups to offer its trading services. However, it automates your trade orders based on the signal source you integrate your Cornix account with. It does not provide any cryptocurrency signals on its own.
You have the option of automatically following all crypto signals on the Cornix Interface or doing it manually. Crypto signals can also be edited and removed at your discretion if you are the group's administrator on Telegram. You have full control; Cornix simply copies your indications into actual transactions.
A few Discord signal groups can be integrated with Cornix as well. All you have to do to activate the bot is click the link provided on their website to accept the discord invitation. Before automating your trades, you must authorize and activate the bot for auto-trading. Additionally, you may link your Telegram and Discord accounts to sync both on the Cornix user interface.
Complete Manual Trading Interface
You won't have to worry about switching between exchange tabs to monitor your numerous investments while using Cornix. On your Cornix account, you may see them all in a single interface. This makes it simpler for you to evaluate and calculate the profitability of trading decisions made throughout your multi-exchange portfolio.
As many exchanges as the platform supports can allow simultaneous trade opening, and they can all be managed in one location. But keep in mind that you are still accountable for your trading choices. Depending on the signal you select, you could still be liquidated. So, bear it in mind before initiating several deals on various exchanges.
Check also: Crypto Fear and Greed Index
Cornix Pricing
On Cornix, there are four different payment options. As follows:
The free plan exposes you for 14 days to all the advantages of the PRO plan bundle, which is the most expensive on the list. Before using this, you don't have to submit your credit card information. You just need to register to use the service. You can select one of the following three plans after your 14 days are up.
The initial paid plan is called the Basic Plan. Currently, it costs $24.9 per month (or 19.9 if paid yearly). It gives you primary APY slots for manual trading, enables you to create simultaneous stop-loss and take-profit orders, enables you to combine Cornix with your Telegram bot, and provides tracing capability.
The following plan is the intermediate plan. It costs $32.9 per month (or $26.9 annually). It permits automatic signals following in addition to the functions provided by the basic plan.
The Pro Plan is the platform's most expensive option. The cost is $38.4 per month or $48.9 per year. You can download the Cornix mobile app with this plan. You also receive a web interface, TradingView connections, and improved channel setups in addition to that.
Author:John
Published:January 29, 2023