Share:
What is LooksRare (LOOKS) - Explained NFT marketplace?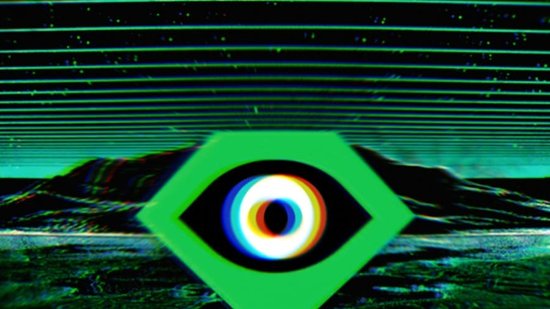 Ever since the hype of NFTs, OpenSea has been the topmost and the largest NFT marketplace. Yet, most of its users are displeased by its incompetence to satisfy the community. In the recent period, it was challenged by a new community marketplace known as LooksRare. Now, we are going to get familiarized with the looksRare platform.
A brief introduction
LooksRare (LOOKS) is predominantly a community-focused NFT marketplace that rewards traders and creators for playing their role on the platform. Powered by the Ethereum blockchain vast network, LooksRare's smart contracts allow users to access new features, including a set of NFT collections.
Read also: What is Olympus DAO? OHM Explained
What is LooksRare?
LooksRare is a community-first NFT marketplace that actively rewards all platform users. Whether you're a creator, collector, or trader, you are eligible to earn LOOKS tokens. Ultimately, the LooksRare platform aims to give back to users and creators of the platform. LooksRare is tailored to the degen crypto native community: a token, huge incentives, enchanting economics, a profitable airdrop, and some new features for collectors.
Start of LooksRare
LooksRare is off to a hot start. This community-owned NFT marketplace briskly surpassed OpenSea's daily volume within 24 hours of launching, facilitating hundreds of millions of dollars in transaction volume. According to the coin market cap, the LOOKS token is ranked 2830 and traded at $2.12 with a 24-hour trading volume of $176,104,281. It is built-in with higher security; the looks token aims to standardize signatures that define the execution plan transparently. Experience Nft traders can maximize the potential from LooksRare by providing innovative features like collection-wide offers instant royalty payouts for creators and many more. Though not considered a significant competitor to the largest Nft marketplace OpenSea, it still has managed to sculpt a nice little niche for itself.
Following its recent activities, on the 15th of February, the LOOKS token briefly saw a rally of 0.37% and a volume rally of 60%.
Read also: telegram Crypto Signals Providers
Why exactly did it rally?
From the LOOKS of it, it could be due to the reward the LOOKS protocol offers to its users. It is believed that they will reward the users 959 WETH, aka wrapped ether which would equate to 2.8 million US dollars and more than 1.3 million LOOKS tokens. Users can own Nfts and earn LOOKS tokens by simply trading in Nfts. Trading incentives form a critical component of LOOKS' rare platform in its quest to become one of the go-to marketplaces for Nfts. Users can benefit from trading incentives that they can collect after trading in a set of qualified Nfts on the LOOKS platform.
LOOKS crypto has an entirely diluted market cap of more than 2.1 million US dollars, with 200 million LOOKS tokens currently in circulation. Compared to OpenSea, LooksRare still has a long way to go. Still, its quite aggressive functionality and marketing approach is looking to target OpenSea's customers by offering them free tokens, which isn't a bad strategy. As part of this strategy, LooksRare recently offered free airdrops to users of OpenSea in an attempt to have them jump ship to their platform. The free airdrop was only eligible for users who have transacted in at least three Ethereum worth of Nfts on OpenSea.
While such a ploy can help luxury grab attention, it will still have to fight it out in the Nft marketplace to gain prominence, which could take some time.
Read also: BSC Gas Price Monitor
Comparing LOOKSRARE and OPENSEA
LooksRare is a community-first marketplace that pivots on satisfying and rewarding its community, including the users, collectors, and creators. OpenSea has the desire to benefit its team as compared to its users.
LooksRare gives back to users for working on its platform, like buying or selling on their platform. Its eye captured the attention of many with its native token (LOOKS), thereby beating OpenSea, which has badly defeated to respond to the arising problems of NFT traders and their suggestions to release a token.
LooksRare presents its users zero fees on entire private sales and also has a standard fee of 2% (in WETH) on NFT trades that, in comparison, is 0.5% lesser than OpenSea's.
There has been complaining about OpenSea being a centralized system because it consumes all of its accumulated trading fees. LooksRare, on the other end, distributes 100% of its transactions fee to the stakers.
On LooksRare, a user can offer every NFT in a choice collection. If they do that on OpenSea, the user must place a different offer on each item in a selected collection.
For a long time, NFT creators and OpenSea users have been looking forward to quickly collecting their payments. LooksRare does just that. It does not delay paying its creators as soon as the NFT is traded. It takes OpenSea 7 days or even more to grant collection owners and NFT creators payment royalties.
If calculating the number of users and transactions, LooksRare is obviously behind OpenSea. However, the insignificant number of users is not a criterion for determining the platform's financial performance. After all, trading volume is the ground for the generation of fees. Talking of trading volume, LooksRare is head and shoulders above OpenSea. A Few days back, LooksRare sales volume soared OpenSea's five times!
Read also: Passive Income from NFTs - How to Earn On Digital Art
Conclusion
Although this NFT marketplace is still a newbie undergoing development, it has community support. There are various chances of its prosperity. Its attractive services enchant its users, and Hopefully, it offers better benefits to attract more active users to the platform.
Author:Mike
Published:May 02, 2022