Share:
What Is TrueChain (TRUE)? – Explained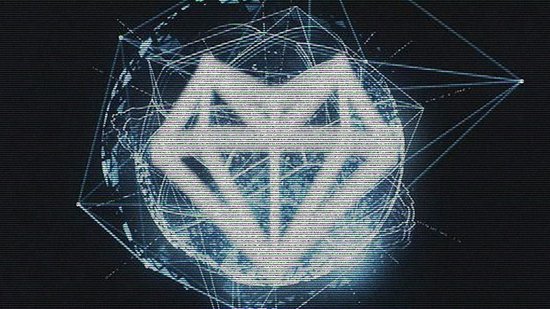 To serve decentralized applications related to commerce, a public blockchain platform was developed called TrueChain (TRUE). TrueChain is based on BFT, an improved consensus protocol that allows peer-to-peer P2P communication to be done with higher quality smart contracts and faster. In True Chain, the leading digital currency is TRUE. In the platform, TRUE is used for many different purposes, such as paying to use decentralized applications and for receiving payment; you are the creator of the applications that allow each and every user.
Introduction
The first public chain that implemented fPoW+DPoS hybrid consensus and has a strong and big global open source developer community supporting it is TrueChain. TrueChain provides security for decentralized applications and the underlying public blockchain infrastructure with high performance and financial transactions. A team based in Singapore launched TrueChain on 16/01/2018. Building the infrastructure for decentralized applications is the aim of TrueChain. It has reportedly received investments from crypto capital, ZB capital, and UBVC.
Read also: Tips for the beginner crypto investor
The Features of TrueChain (TRUE)
Building Blockchains for Decentralized Commercial Applications
On the smart contract platform, TrueChain operates on a modified BFT consensus. To achieve high TPS, TrueChain takes advantage of the BFT consensus while providing a better BFT protocol while helping each and everyone as a validator. That's why for decentralized applications that require high performance, TrueChain is up of a public blockchain.
Smart contracts with business logic
From the digital advertising industry, TrueChain started with Dapps, the coins smart contract platform is used to provide an abstraction layer for different commercial applications. From there, it offers easy and quick access to blockchain technology to developers.
Improve usability
To reach and track in a more convenient way, TrueChain builds a toolkit for developers. This toolkit includes Smart Contract Manager, Browser Contracts, TrueChain BaaS, and a True Dapp store. On the TRUE Dapp store and SDK, TrueChain will be listed for access. Moreover, the developers are allowed to test and deploy smart contracts from a blockchain as a service platform.
Cross-chain transaction protocol
There are too many applications from blockchain, so it is very important to make transactions with applications from many different Blockchains. TrueChain's cross-chain protocols will allow transactions to be made between the TrueChain applications that will support cross-chain smart contracts and Dapps from many other Blockchains.
How Does TrueChain Works?
Many public chains such as PoW or PoS based on a single consensus mechanism have a bottleneck inefficiency. On the other hand, those who are based on DPoS or dBFT are having problems in decentralization, but they have improved inefficiency. TrueChain solves the major problem confronting permissionless blockchain, the clash between decentralization and efficiency, using a hybrid agreement called Minerva, combining PBFT and fPoW.
To process transactions, it uses PBFT as a fast chain and leaves the election and oversight of PBFT to the hands of PoW nodes. Besides, the fruit chain technology is integrated by TrueChain into the traditional PoW protocol, i.e., to make the chain a little more decentralized and fair, fPoW is used as the snailchain. To lift the scalability limit, TrueChain also added sharding on the top of PBFT.
Read also: What is the Shiba Inu Coin?
Benefits of TrueChain
Solves the problem of permissionless blockchain
With its permissionless PBFT-fPoW hybrid agreement with secure sharding, TrueChain solves the clash between efficiency and decentralization for permissionless blockchain.
Ensures Fairness and Decentralization
To replace Nakamoto PoW with fPoW, TrueChain uses Fruitchain as Snailchain; in this way, TrueChain ensures fairness and decentralization for the new generations of permissionless blockchain.
The First Hybrid Consensus Incentive Model
Incentive model for the governance of the hybrid agreement, which imparts economic awareness to blockchain technology, is first designed by TrueChain in the world.
Stable and Low Gas Fee Mechanism
Zero gas fee is impossible; nonetheless, TrueChain designs a relatively low gas and stable fee mechanism for more Dapps to be built on it.
Strong Global Developer Community
Among the new generation of permissionless blockchain, TrueChain has a development community that is the fastest-growing community in the world and the largest in China. TrueChain makes the chain easy to work by bringing a grid of products that supports the hybrid consensus permissionless blockchain platform, and they are open source!
Beni Wallet Supports TrueChain!
Beni wallet supports all TrueChain Dapps and TrueChain mainnet. Everyone can use BeFi wallet to participate in TrueStaking or store and transfer TRUE. Beni wallet is the multi-chain wallet and the leading global decentralization and NFT gateway that wants to connect its users to the crypto world in the most convenient way. Beni wallet enables fast, stable, and convenient management of sending, viewing, and receiving NFTs on multiple chains such as Polygon, MAP Protocol, Ethereum, Binance Smart, PIST Chain, Tron, TrueChain, etc. In a short time, we expect to integrate more blockchains to accomplish our goal of becoming a pioneer in crypto and NFT asset wallet.
Read also: The Best Cryptocurrency Telegram Signals
Conclusion
TrueChain aims to bring blockchain technology to the business community by supporting performance-demanding commercial applications by building a global blockchain infrastructure. TrueChain's development is increasing by the demand of the business world, and TrueChain's success is based solely on its prosperity built on TrueChain's applications. Therefore TrueChain's technology team works according to the needs of the real world and always promotes the binding of blockchain technology based on how the commercial applications progress.
TrueChain may not be one of the biggest successes in the public chains, but by taking a look at its success in the first couple of years, we can say that TrueChain is the future of public chains.
Author:John
Published:April 25, 2022