Share:
What is Sorare?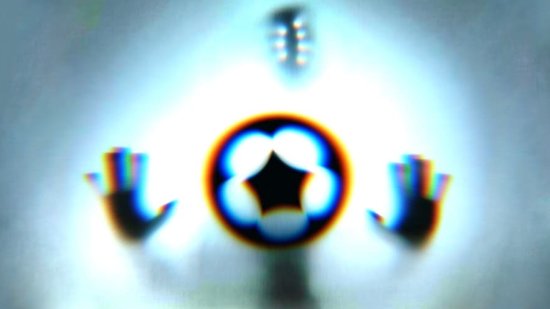 Sorare is a unique global fantasy football game where players can buy, sell, trade and manage a virtual team with digital cards.
It's very similar to FIFA's ultimate team only difference is this game is built on top of the Ethereum blockchain allowing users to make some money by participating in various tournaments with squads that they create. I just started as of recent and haven't put too much money into the game quite yet, but that is something you will probably have to do if you want some of those top players.
Sorare NFT Blockchain Game
This global game sends email notifications to its players on and off to let them know that they need to go ahead and create a team to be prepared for the matches. These notification pop-ups attract its users to continue to check the latest updates. They have been adding many different cards to different teams to the platform. On the dashboard, you will see Paris Saint-Germain Return is back, and some of their players are very expensive, but you must look in that into whom you are investing.
You can also visualize that Laliga has arrived, the biggest launch in Sorare history. All 20 Laliga clubs have landed, which means you'll be able to go ahead and get these different players. There are different shades when it comes to their cards that tell you the rarity of that particular card. You can own other squads and enter into various tournaments. All these different tournaments have different requisites that you need to have. And then, as you sign up, they give you cards as far as common, limited, rare, super rare and unique cards.
Read also: What is Metasoccer?
Looking into Some Options
Looking further, we see there are different words that you can attract. Once you achieve all these other words, you get these minor credits that the players can use. If you come on over to the play, this is basically where you are going to want to be able to participate in all these different tournaments with your teams. In the special training division, there is a different division where you can take some of your players that you are not currently using and put them into training where they can get more XP and level up that card.
The point system is all based on all player performances. So if your player does well in real life, that helps you get more points to win these types of tournaments. It shows you all the different matches, so depending on what players you have for this particular league or team, you'll be able to get an idea of when they will play. When you can expect the results, you can play different divisions based on age or different regions. There is also an option of special training to send any unused players to the training gown to gain XP.
Check also: The Best Decentralized Exchanges
The Latest Notification
They marked a historic moment for Sorare and the NFT space by announcing a record Series B funding of $680 million. This fantasy football-playing platform is incredible because you usually don't earn money unless you put in with pools with your friends if you are playing fantasy football.
So that's compared to this; you are familiar with FIFA's ultimate team. FIFA's top team is on a blockchain, and everything is an NFT. There are different rewards for participating in various tournaments. You can also claim your rewards and see the points you got in different tournaments from the results. It also shows you who gave you how much of points. On clicking on the other people, you get an idea of what type of players you have and how many points you are going to need. It just comes down to doing your research, doing your homework figuring out what players you want to add to your squad. You might have to invest some money into the game to get particular players and particular cards.
Read also: Crypto signals
Conclusion
This is the marketplace where you will come to bid on different cards to add to your squads. You can pay in Ethereum, so if you are okay with paying those high gas fees by all means so you can buy these cars in Ethereum, or you could buy them with the card. It's not mistaken; they have a manager sales as well.
The cards in it come down to what players you want and as you start to build up your squads and wish to participate in different tournaments. This will gradually increase with how much time you put into this game and how much money you might put into the game. You might have to experience a change in the particular player or the card for having the top cards. If anyone of you is a football fan, you should go ahead and see what if you could become a top manager and potentially win some big-time prizes because many of these prizes are pretty nice.
These top prizes include many rare cards; sometimes, the rewards could be a combo of the money and the card for different leagues. Hence investing time and money into this game could be very beneficial as this pays off. However, you first need to input into it to get a fruitful result. Concerning as a game and a platform for Nfts, Sorare is a well-chosen option. In the emerging hype of NFTs and the blockchain world, Sorare shows an enchanting future.
Author:John
Published:April 12, 2022