Share:
What is the Brave Web Browser and how to Earn on it?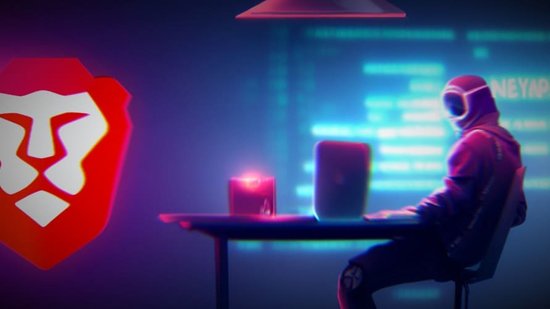 You are familiar with web browsers such as Microsoft Edge, Mozilla Firefox, and Google Chrome. If you own an Apple product, then you are almost likely familiar with the web browser known as Safari. These four web browsers have an overwhelming majority of the market share, with Google Chrome being miles ahead of the competition. Another web browser that deserves some consideration is this one. The Brave web browser is compatible with a wide variety of operating systems and promotes itself as being three times quicker than Chrome. Superior default privacy settings compared to Firefox. Uses 30% less battery life of your mobile than other browsers.
What exactly is Brave web browser
In contrast to the majority of web browsers, Brave is recognised for being a private web browser that does not generate revenue by collecting any of your data. When it is necessary for Brave to gather any data at all, the company bases its business model on protecting the privacy of its users and makes improvements to its browser by drawing on the aggregate information provided by those users.
In addition to its reputation for privacy, Brave is well-known for natively containing functionality that, in other browsers, would need the use of an extension to get the same result. This contains a function that blocks advertisements, another one that enables HTTPS everywhere, and even a wallet for cryptocurrencies. Having more native capabilities is not only convenient, but it also helps lessen the CPU drain that results from installing an excessive number of extensions to your browser.
Check also: What is a MetaMask wallet?
Main features of Brave web browser
The idea behind Brave's design is roughly similar to that of Opera and Vivaldi since the number of functionality in Brave significantly reduces the need for extensions. However, in contrast to those two browsers, Brave's features put an emphasis on one's privacy as well as Web 3.0 technologies and decentralized finance (DeFi).
Sync function
The majority of today's web browsers come equipped with a sync function that allows a single user's browser data to be unified across various devices. Utilizing this feature often requires the user to create an account that is connected with the browser. Brave uses QR codes and text codes to sync data between devices. This includes synchronization of your bookmarks, history, extensions, and other data. Instead of requiring you to establish a Brave account, Brave uses QR codes and text codes.
PDF Reader
PDF Reader: The user interface of the PDF reader consists of a column to the left that displays a vertical preview of the document and a bar that runs across the top of the screen and contains buttons for interacting with the content. Textual and multimedia interactions are not prioritized among Brave's innovative features due to this browser's design.
Context Menu
Similar to other browsers' context menus, Brave's lacks a great deal of functionality that goes beyond the conventional navigation, text, and download options. On the other hand, the context menu provides an opportunity to transmit a page or file to the devices that you have synchronized. Your linked device will swiftly get the file that was transmitted to it, and you will not be required to log in to anything in order to do so.
Within the context menu is a submenu that is simply labeled "Brave". This submenu provides options for blocking particular items on a web page as well as adding ad block filters. The first option is helpful if you want to get rid of a specific aspect on the page, such as an obnoxious advertisement; the second option provides a comprehensive list of alternative ad block filters to choose from in the event that Brave's filters are insufficient.
Web search engine
Brave Search is the search engine that is used by default within Brave . DuckDuckGo, Google, Bing, Ecosia, and a few more search engines are among the alternative search engine alternatives that are pre-installed in the browser; however, you are free to manually add any search engine of your choice.
Check also: What is Fantom (FTM)?
How to earn on Brave web browser
The removal of intrusive advertisements and tracking cookies is one of Brave's primary objectives. These are the very irritations that corporations such as Google have capitalized on to generate billions of dollars in profit for their stockholders. These dynamics are thrown off as a result of Brave Rewards. You may "pay it forward" to assist content producers whose work you already adore by seeing advertisements that respect your privacy.
Although Brave advertising does not gather personally identifiable information, they do take into account your browsing history to tailor content to your particular passions. This information is shown to have been saved to your device. Even better, the advertisements are not invasive in any way. They are shown on a different tab as native system notifications or background graphics, though.
You are rewarded with Basic Attention Tokens, often known as BAT, on a monthly basis. When you watch Brave Ads, you will receive 70 percent of the ad revenue. Brave hopes that you will share this cash with the web content producers whose work you like the most. You also have the option to directly tip producers as a reward for producing high-quality video content.
Similar to the Brave browser itself, the Brave Rewards program leaves just a minimal imprint on the world. And despite the fact that people are becoming more worried about their privacy online while also being aware that businesses need to make money in order to continue in business, this is an idea that has the potential to become widespread. It remains to be seen whether or if anything like this will require firms like Google to search for other methods to make significant amounts of money.
Check also: The Best Crypto Calls Groups
Author:Mike
Published:October 04, 2022