Share:
What is the Sandbox?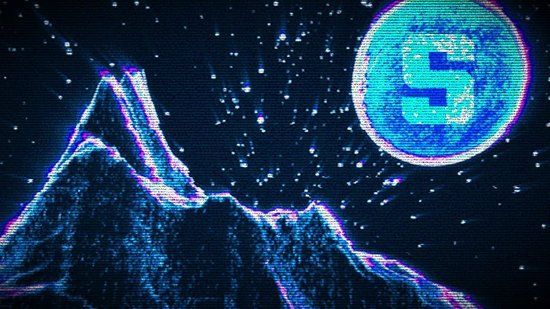 There are about 3.2 billion gamers around the world. The average gamer spends between 150 and 200 per year on average gaming. It is safe and sound to say that a lot of money is moving around in the gaming industry, and some cryptocurrencies have been competing to get a slice of this massive pie. One of these is the Sandbox, whose Sand token went interstellar after Facebook announced its metaverse push.
Introduction to Sandbox
The Sandbox game began as a 2D mobile game where users could build their virtual worlds. It managed to amass over 45 million users and is still available on mobile today as the sandbox evolution. Following the crypto bull market in 2017, Pixel announced its plans to turn the Sandbox into a 3D game that will be built on Ethereum, where every in-game item that users create is a non-fungible token. In 2018 Pixel was acquired by Animoca Brands, a software company based in Hong Kong that focuses on digital entertainment crypto blockchain and gamification. Being a part of this acquisition, Animoca brands incorporated TSB gaming limited, a profit software company based in Malta that works on the crypto version of the Sandbox. The Sandbox's development is coordinated by the Sandbox Foundation and consists of over 100 people in 32 different countries. The Sandbox raised around 7 million dollars across three Sand token sales in 2019 and 2020 and has increased millions more from various land sales since 2019. The Sandbox virtual world consists of 166,000 plots of Land. The Land is ERC721 tokens on Ethereum, which is ethereum's non-fungible token standard. These land tokens can be categorized into estates owned by one person or districts that two or more people own. Land can be customized using the VoxEdit software. VoxEdit is also used to create game assets that exist as NFTs on Ethereum. The Land can also be monetized by being rented out or featuring pay-to-play experiences such as quests which can be originated using the Sandbox game maker. This Land and assets can be bought and sold on the Sandbox's own NFT marketplace, where all NFTs are priced in the sand token.
What is Sand?
Now Sand is an ERC20 on Ethereum, and it is the Sandbox's in-game currency. Sand and Land provide governance rights to their holders, and Sand can even be staked for additional rewards.
Public Land Sale
In January 2021, the Sandbox announced its first round of public land sales, which would take place in February with coin market cap, a sale partner. In March, the Sandbox announced that it's February land sales had broken NFT sales records with nearly three million dollars raised. At the End of March, Sandbox released the public beta version of its NFT marketplace. According to nonfungible.com, this has contributed to Sandbox's fourth-place position by NFT trading volume, according to nonfungible.com. In June, the Sandbox upgraded the VoxEdit Beta software to allow the seamless creation of in-game assets. This has contributed to the 15,000 assets that have been created by the sandbox community so far.
Trending of Sandbox
Sand seems to be overextended, but it's not crashing. Its looks like its uptrend are scheduled to continue. This is for a few reasons, and the first is NFTs. NFTs from the Sandbox is among the most traded NFT collections. Most of these purchases are being made in Sand which creates greater demand. Second, the Sandbox is on the lower end of the top 100, showing a relatively mid-sized market cap. This means it takes little money to push up the price of Sand relative to more giant crypto games in the metaverse category, such as Axie Infinity AXS. Third, Sand's tokenomics are robust. Sand has a maximum vast supply of 3 billion. Its starting and current distribution are solid, and its vesting schedule is evenly spread out. Sand's technical are looking good, which is the fourth reason it might continue moving to the upside. The sandboxing market is yet to open its virtual world to the public. The Sandbox roadmap notes that this integration will include DeFi staking and redeployment of the Sandbox's NFT marketplace.
Sandbox roadmap
It says that its metaverse world will be opened up on a gradual basis in early 2022. It starts with users who have built high-quality quote experiences in the game. By mid-next year, the Sandbox is hoping to set up its decentralized autonomous organization or DAO, and a recent presentation suggests the architecture of the DAO is almost complete. It is also hoping to introduce its virtual world back to the mobile users that made this project possible. The Sandbox even wants to follow Minecraft's lead by bringing its virtual world to consoles like Xbox and PlayStation. By the end of 2023, the Sandbox aims to have 5000 games available within its virtual world, and a few dozen of these future games have already received funding from the Sandbox foundation. The focus of these games will be play to earn as it is a model that is proven to attract hundreds of thousands of users.
Creation of virtual economy
The Sandbox is also hoping to create a virtual economy, as per comments of the COO of Sandbox. This means that there will be various in-game jobs where you can make real money, similarly to how there are currently real people spinning the roulette at certain casinos.
Vesting of Sand Token
The question is, what will happen to the Sandbox if the last sand token is vested. Besides the short vesting schedule of Sand and the issues this could present for the project's longevity, the Sandbox could have a hard time going live. This is because the hype has been building up for more than three years and the Sandbox now has a massive community that is waiting to explore its virtual world.
Centralization of architecture
While the Sandbox does leverage both Ethereum and IPFS, the sandbox whitepaper notes that the sandbox world itself runs on a one-unit server hosted on AWS. This presents a single point of failure. Conversely, decentraland uses a network of community-run servers to host its virtual world, which means there is no single point of failure.
Author:Kate
Published:January 03, 2022