Share:
Crypto Airdrops: What Are They?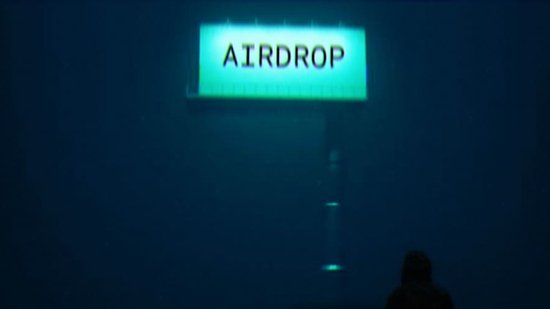 In order to spread the word about their new business and its associated token, crypto companies use the airdrop marketing method. It's a way for them to give away their own cryptocurrency to present and future customers. Users may be required to follow the project's social media accounts and share their posts in order to receive their rewards.
Airdrops come in a variety of forms, each with its own set of needs. Most airdrops, however, have the same end in mind: to raise awareness of and enthusiasm for the initiative as a whole. Some payments are made automatically, while others must be claimed manually.
To receive or claim an airdrop, all you need is a cryptocurrency wallet; however, scammers are always on the lookout. When you claim or transfer the free tokens, your wallet funds may be stolen in one of the many fraudulent airdrops. Before claiming an airdrop, make sure the project is legitimate. When an airdrop website asks you to link your wallet, proceed with caution.
Check also: What is Smart Contract?
Introduction
Investors and traders in cryptocurrencies are finding it increasingly difficult to keep up with the ever-increasing number of new coins. As a result, several cryptocurrency projects use airdrops to distinguish themselves from the competition and raise public knowledge of their existence. Airdrops are great, but they're not necessarily legitimate. Let's take a look at how airdrops function and what you can do to avoid scams.
What exactly is a crypto airdrop?
A crypto airdrop is a method by which a cryptocurrency project distributes digital assets to a large number of recipients. The goal is to get the word out about the project by handing out free coins or tokens to people who are already interested in it. Airdrops are a great way for people to get free tokens, but not all of them let you claim them right away. Crypto airdrops became popular during the 2017 ICO boom, but many crypto projects are still using them now as a marketing tool.
Crypto airdrops: What are they?
As a general rule, cryptocurrencies are delivered to a number of wallets in an airdrop in a variety of ways (usually on Ethereum or Binance Smart Chain). There are several projects that choose to give away NFTs rather than ordinary cryptocurrency.
When it comes to distribution, some projects don't ask for anything, while others require you to execute specific duties in order to collect your reward. Following social media profiles, signing up for a newsletter or keeping a certain quantity of coins in your wallet are common chores. However, airdropped tokens are not always guaranteed.
In other circumstances, airdrops are exclusively distributed to wallets that had previously interacted with the project's platform. Uniswap and 1INCH are two well-known instances of companies that made advantage of this strategy to assist early adopters. Those, on the other hand, were extremely expensive compared to standard airdrops.
Read also: The Best Crypto Copy Trading Groups and Traders
What is the purpose of crypto project airdrops?
As previously stated, blockchain initiatives provide free tokens in an effort to increase their network's popularity and acceptance. With a larger number of token holders, a project's control over token ownership becomes increasingly decentralized. Additionally, crypto airdrops encourage people to use and spread the word about the project. Before the project is listed on cryptocurrency exchanges, this can assist build an early user base.
Airdrops, on the other hand, can provide the impression of development, but this is not always the case. When considering adoption, it's vital to take into account additional elements. As an example, if a coin has a large number of addresses, but no one is actually utilizing it, then the project is either a hoax or just failed to captivate the community.
Are ICOs and crypto airdrops the same?
Both crypto ICOs and crypto airdrops are new cryptocurrency initiatives but are distinct concepts. An ICO, on the other hand, is a form of crowdsourcing that requires participants to put money into the project.
To raise money for a project, a token sale is held by the project team. It was in 2014, when Ethereum held a crowdfunding campaign to fund its development, that ICOs began to gain traction. With the rise of ICOs in 2017, the cryptocurrency industry saw a surge in new projects using the method. Learn more about ICOs by reading What Is an ICO (Initial Coin Offering)?
Airdrops come in a variety of forms
There are a variety of ways to do a cryptocurrency airdrop, as we've seen. We have a few more types of airdrops than the typical one that delivers crypto to many wallets. There are a number of common airdrops, such as the bounty, exclusive, and holder.
Bounty Airdrop
There are several chores associated with participating in a bounty airdrop, such as sharing a tweet on Twitter or Telegram about the initiative, or posting an Instagram post and tagging several friends. When claiming a bounty airdrop, you'll usually be required to produce proof of completing the tasks and enter your wallet address into an online form.
Exclusive airdrop
It is only possible to receive an exclusive airdrop if you have a specific wallet address. Most of the time, those who receive the grants have a long history with the project, either as active members of the community or early backers.
Decentralized exchange (DEX) Uniswap will airdrop 400 UNI to all wallets that has previously engaged with their protocol before a particular date in September 2020. Holders of the governance token will be able to cast votes on future development decisions for the project.
Holder airdrop
With holder airdrops, people who have a particular quantity of digital currency in their wallet get free tokens. When the project team performs a snapshot of users' crypto assets, they normally do it at a predetermined time and date. Free tokens can be claimed if the wallet balance is at least the minimum required.
Bitcoin (BTC), Ethereum (ETH), and BSC wallet holders are the most common recipients of airdrop tokens from new projects. There are a few of examples of this, such as Stellar Lumens (XLM) airdropping 3 billion XLM to BTC holders in 2016.
Is there a way to get an airdrop?
As previously said, each project's method will be unique. In order to claim an airdrop, you must have a cryptocurrency wallet. Popular and easy-to-use, MetaMask is a crypto wallet. Check to see whether you've received any free tokens after that. The airdrop will not be available if you do not visit a webpage to claim it.
How can you avoid airdrop scams?
Detecting whether an airdrop is authentic or a fraud might be a bit of a challenge. If you need to connect your wallet to a website to participate in an airdrop, you should always do your research first. You may receive tokens in the form of an airdrop from scammers, but if you try to transfer these tokens to a cryptocurrency exchange or an other wallet, your wallet will be empty.
Scammers may also announce a phony airdrop in order to direct victims to a phishing website. By using a website that closely resembles the original, they want to mislead you into providing them with access to your wallet. Tokens from your wallet will be removed as soon as you sign a transaction and connect your wallet. Fake Twitter and Telegram accounts that seem very much like the official ones are a common occurrence.
You may be asked to contribute cryptocurrency in order to receive free tokens in some airdrop frauds. You will never be asked for money or a seed phrase by an authentic airdropper. Airdrop emails and direct communications should be handled with caution.
Make sure to check out the project's official website and social media platforms to avoid falling victim to fraud. Make a note of the official links and double-check to see if an airdrop is taking place. Do some additional study if you don't know anything about the project and are interested in what the crypto community has to say about it. In the event that you can't uncover enough information on the airdrop, it's usually best to simply disregard it.
Setting up a separate wallet and email account just for the purpose of receiving airdrops can provide additional security. An airdrop-related phishing attempt on your personal wallet can be prevented by this. Last but not least, never give out your private key to anyone.
Read also: The Best Binance Signals
Concluding remarks
Using crypto airdrops can help a project stand out in the crypto community and achieve popularity. It's also a fantastic approach for crypto investors to diversify their holdings by adding new coins to their portfolios. If you participate in an airdrop, you should be aware that there are likely more fraudulent airdrops than legal ones.
Author:John
Published:July 11, 2022