Share:
Introduction to blockchain gaming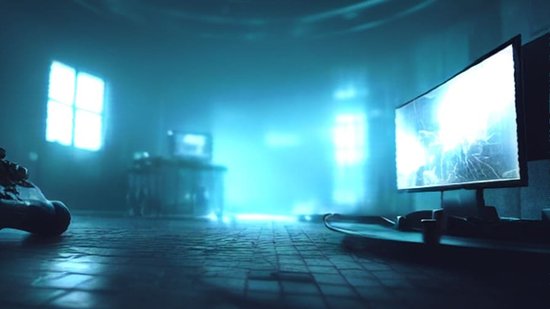 Cryptocurrency has captivated our imagination and altered the way we think about and utilize money in only a few years. The blockchain has opened the door to new inventions and advanced technologies. As a result of this trend, game creators have begun to build blockchain games, and the new blockchain gaming world is swiftly getting momentum and a dedicated fanbase.
Blockchain is a key component of future financial innovations. Beyond bitcoin discussions, the notion of an incorruptible ledger is gaining traction. Developers that wish to incorporate user-optimized games can employ blockchain technology, which is required for hosting a decentralized financial system.
Checka also: The best crypto calls
What is blockchain gaming
A blockchain is a system that employs encryption to sequentially connect together blocks of data. Each data unit on the blockchain is unique and unchangeable since a modification in one block might affect the entire chain. Blockchain games are distinguished from traditional games by the fact that each digital asset is unique. For these digital assets, a non-fungible token (NFT) is a unique data unit held on the blockchain. The industry is known as a blockchain gaming
Play to earn is one aspect of blockchain gaming in which a gamer earns their own unique NFT(s) or cryptocurrency through merit-based advances in the game, which they can subsequently convert to real money. Because each NFT is unique, blockchain technology has incorporated the idea of digital asset ownership. If the artwork is kept on the blockchain as a non-fungible token (NFT), the owner can claim the right to keep or sell the artwork to anyone he chooses. We should note out that this works considerably better for games than for art.
Terms You Should Be Aware of in Blockchain Gaming
Play-to-earn
The play-to-earn concept is used in the majority of blockchain games, paying players for playing games and engaging in in-game economies, letting users purchase and trade game-related assets.
In contrast to traditional game models such as free-to-play with in-game purchases or pay-to-play, Blockchain-based games allow players ultimate ownership over their digital assets.
Players gain benefits such as weaponry, skins, and game goods as a result of the system's virtuous loop.
Pay-to-earn
Under the pay-to-earn strategy, which is related to play-to-earn, users must make an initial, up-front purchase of an in-game asset, commonly an NFT.
The item, like the play-to-learn technique, might gain value over time, with the prospect of profits.
GameFi
GameFi, a concept that emphasizes the earning potential of gaming, refers to both play-to-earn and pay-to-earn models.
A strong blockchain foundation with fast transaction rates and low costs is required for a successful blockchain game. Consumers will not (and should not) pay high transaction fees when buying or selling items that are useless without them.
Read also: What is DEHUB?
How Blockchain is beneficial in the gaming sector
Blockchain and decentralization are the game industry's future. Although it is still in its early stages, blockchain gaming has the capacity to redefine gaming as we know it by providing transparency, ownership, and micro-economies for these games. Developers will be able to simply customize the game, and users will be able to track their progress and winnings.
Check also: How Metaverse will change your life
Author:Mike
Published:October 27, 2022