Share:
What is Blockwallet and what are its features?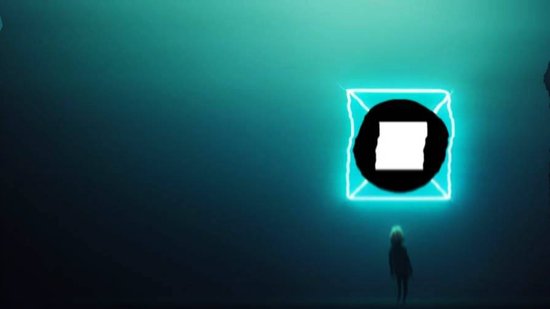 The most private, non-custodial browser extension wallet is called BlockWallet, and it allows you to store, send, and receive cryptocurrency while also interacting secretly with your preferred blockchain apps.
Blockchain's lack of anonymity creates significant security dangers for both novices and enthusiasts as cryptocurrency gains widespread acceptance. BlockWallet exists to make sure that on-chain privacy keeps up. The wallet offers a collection of cutting-edge privacy capabilities packaged in a comfortable and familiar wallet experience, removing the friction experienced by millions of users and enabling privacy for everyone, everywhere.
BlockWallet allows users to store cryptocurrency, securely manage and use their digital assets with a simple wallet interface. It also provides access to decentralized blockchain applications and services. BlockWallet is a non-custodial wallet, meaning that users are the only ones with access to their funds, and it uses a variety of security measures to protect user accounts.
Check also: The best security practices in the World of Crypto to protect your Assets
How does Blockwallet work?
BlockWallet protects the privacy of your financial data by utilizing cutting-edge technology that has a track record of success in this area. When utilizing blockchain applications or doing transactions, inquiries are directed through BlockWallet Privacy Proxies by default. This helps to conceal the user's IP address and other personally identifying metadata. In addition, you are able to deposit cash into a smart contract and combine those funds by utilizing the Privacy Pools function, which is made possible by the technology known as zk-SNARKs. Because of this, it is possible to move money on the blockchain without any linkages to your past or identity, effectively rendering it difficult to track them down.
Main feature of BlockWallet
BlockWallet provides its users with a list of exciting features:
BlockWallet makes it incredibly simple for users to store, transmit, and receive a variety of cryptocurrencies.
Use the privacy pools on BlockWallet to prevent others from seeing your primary wallet. Create pools with unique names and choose various levels of privacy for each pool.
BlockWallet Privacy Proxy lets you interact with blockchain applications privately while hiding your IP address and other Web3-based identifiers.
Blockwallet's inherent front-running bot security can be used to thwart Sandwich Attacks. BlockWallet includes security protocols that can identify whether a front-running bot is attempting to intercept your transactions and will notify you if this happens.
Integrations with several major DeFi projects and protocols are available with only one click in BlockWallet. Users can now access DeFi applications without having to leave their wallet thanks to this.
Support for multiple signatures. BlockWallet offers multi-signature support for additional protection. With the help of this functionality, users can strengthen the security of their wallets by creating multi-sig wallets with friends or trusted partners.
How safe is Blockwallet, and are there any potential security risks that users should be aware of?
Blockwallet is designed to be one of the most secure wallets available. It uses a decentralized, peer-to-peer network to store user data and information, so that it is not susceptible to any potential hacks or breaches. The wallet also employs a variety of security measures such as encryption and two-factor authentication, which protect users from unauthorized access. Additionally, the wallet is fully compliant with GDPR regulations, meaning that all user data is securely stored and managed in accordance with the law.
With that said, it is important to note that no digital wallet can be completely immune to hacking. Although Blockwallet employs sophisticated security measures, users should always take extra precautions to ensure that their funds and personal data remain secure. This includes using strong passwords and avoiding suspicious links or sites. Additionally, it is highly recommended that users keep their private keys safe and backed up in a secure location, as this will allow them to recover their funds in the event of a security breach.
Check also: The Best Crypto Copy Trading Groups and Traders
How to set up a Blockwallet account, including instructions for downloading the app and creating a new wallet.
Once you have registered with Blockwallet, you can begin creating your wallet. The process is relatively straightforward and simple:
Download the Blockwallet app. The download is available for google chrome and brave browser.
Once you have downloaded the app, launch it and create a new wallet. Make sure to save your seed phrase as this will be used to recover your wallet in the event you forget your password.
You will then be asked to set up a secure password. Make sure to choose a strong password that is not easily guessed by others.
You will then be asked to connect your wallet to a bank account or other cryptocurrency exchange. This will enable you to buy and sell cryptocurrencies directly from the app.
Finally, you will be asked to confirm your email address or phone number. Once you have done so, your wallet is now set up and ready to use.
Author:Mike
Published:January 16, 2023