Share:
What is DeBank?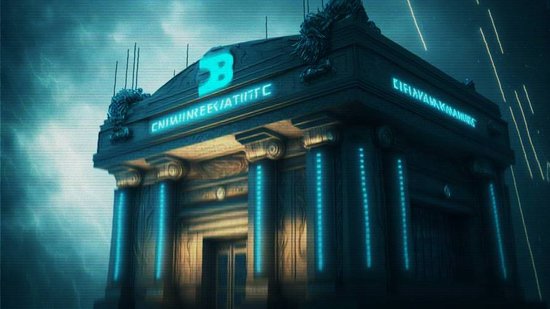 DeBank is a dashboard that allows you to keep track of your DeFi portfolio. It includes data and analytics for decentralized lending protocols, stablecoins, margin trading platforms, and DEXes. The DeBank platform offers a range of tools for the management of your cryptocurrency wealth, including tracking and analytics for your portfolio in addition to tools for managing risk. In addition to that, it gives customers access to data that is updated in real time regarding the performance of their cryptocurrency investments.
What does it offer consumers and businesses
Customers and companies may have a better understanding of their cryptocurrency holdings by using DeBank. This provides them with the ability to make more educated choices on the timing of when they should buy, sell, and exchange their digital assets. In addition to this, members of DeBank have access to automated portfolio diversification and rebalancing, which helps them minimize their risk exposure while simultaneously increasing their return potential. In a nutshell, DeBank is an all-encompassing dashboard that allows you to monitor your investments in decentralized finance in a single location.
How does DeBank works
Debank provides its users with a list of interfaces to keep track of their Defi portfolio:
Portfolio panel
Your DeFi portfolio from different DeFi products is tracked in the Portfolio panel, which is essentially a DeFi watcher wallet.
The most crucial task for a competent DeFi wallet is to quickly and accurately compute your on-chain portfolio. DeBank has made it simple to connect to MetaMask and swap between various accounts.
Interest Rates
The DeFi "Interest Rates" panel is a simple comparison tool to assess the borrowing and saving rates offered by various DeFi lending platforms for popular Ethereum tokens.
Project list panel
The "Project List" panel serves as the portal via which users can access the many DeFi initiatives. Currently, DeBank is keeping tabs on over two hundred officially recognised DeFi projects. Each week, DeBank compiles a list of a number of well-known DeFi projects from its "DeFi Radar" and provides background information about them from the point of view of the user. This information includes Total Value Locked, Trading Volatility, Data, Platform Token, Liquidity Pools Ranking, and Trading Pairs. In addition, the list is ranked by trading pairs.
Ranking
There are leaderboards for many categories under the "Ranking" panel. The categories consist of Total Value Locked ranking, Dex ranking, stablecoin ranking, lending ranking, Margin trading ranking and many more
The DeBank swap
DeBank Swap is a price comparison tool that works by searching through a number of different DEXs to identify the DEX that offers the best on-chain price. DeBank Swap is an entirely cost-free service that identifies the DEX aggregators with the most competitive on-chain pricing offers.
DeBank Swap has been integrated with an overwhelming majority of the available AMM liquidity pools, orderbook-based DEXes, and DEX aggregators. You will immediately obtain information after entering your token and amount. This information will include the price offer, the difference between the average market price, and the predicted gas fee for 20 DEXes.
In contrast to 1inch and other DEX aggregators, DeBank makes use of an effective price comparison engine to conduct a search for price offers in a short amount of time and to update your best option in real time.
You can immediately "Swap" your token on DeBank, which supports the vast majority of the large aggregated DEXs, or "go to swap" for the remaining exchanges. Due to the fact that it does not charge any fees, DeBank Swap is poised to eventually displace DeFi as the platform of choice for trading.
The benefits of using DeBank for consumers and businesses
Easy and secure access to digital currencies
Users of DeBank are provided with a risk-free environment in which to manage and exchange cryptocurrencies. Both consumers and businesses will find it easy to use this platform, which will enable them to capitalize on the expanding market for digital currencies without having to be concerned about the platform's level of security or its level of complexity.
Comprehensive tracking and management of digital assets
The set of tools provided by DeBank makes it simple to monitor, administer, and conduct research into your cryptocurrency holdings. Users are also given the ability to set up automatic trading methods, which enables them to maximize the potential return that their investments may provide.
Enhanced privacy features
DeBank offers a range of advanced security features designed to protect users' sensitive data and cryptocurrency funds. These include two-factor authentication, multi-signature wallets, and a range of other cutting-edge security measures.
Easy integration
Users are able to swiftly and securely trade digital currencies without having to learn a new platform thanks to the API-driven design of DeBank, which makes it easy to integrate with current systems. This is especially helpful for firms that are trying to trade digital currencies in a swift and secure manner.
Dedicated customer support
DeBank provides dedicated customer support to help users with any issues they may have while using the platform. This includes access to their extensive knowledge base, which is regularly updated with helpful tips and information.
Author:John
Published:January 16, 2023