Share:
Monero as Truly Standard of Anonymous Payments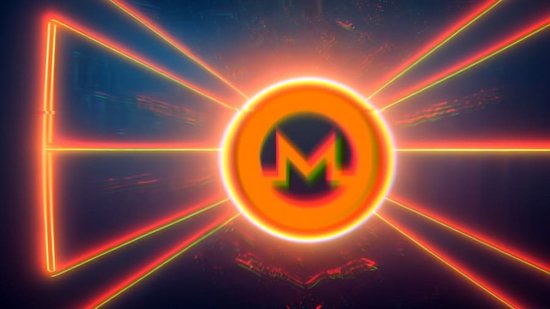 Based on the open-source CryptoNote system, Monero is a cryptocurrency that aims to preserve user privacy. Monero (XMR) is a cryptocurrency that focuses on making its wallets and transactions 100 percent anonymous. Monero competes directly with Bitcoin and other cryptocurrencies by aiming to make anonymous transactions available to everyone globally.
Numerous privacy measures have been included into the coin, including ring signatures, confidential ring transactions (RingCT), shadow addresses (also known as stealth addresses), and the Kovri program . Together, they make sure that transaction amounts, receiver and sender locations, and sender and recipient identities are all hidden.
Consequently, because to its high level of anonymity, Monero is frequently used as a payment mechanism on the darknet. Chainalysis claims that there has been an uptick in ransomware related to Monero. The advantages of the privacy coin, including anonymity, censorship-resistant money transmission, and privacy protection, outweigh the claims that it is only used for illegal activity.
Check also: What is DEHUB? Decentralized Entertainment Hub
What exactly is Monero
Monero was developed with the intention of removing the requirement for a centralized monetary authority while retaining its private and lightning-fast transaction capabilities. In order to accomplish this goal, a variety of technical approaches are being utilized.
In addition to its advanced privacy features, Monero employs the CryptoNight consensus method, which enables network mining and is founded on the proof-of-work (PoW) consensus model. Mining XMR is best done on traditional CPUs, in contrast to bitcoin mining. This indicates that everyone is able to mine Monero currency and contribute to the network's continued legitimacy. You can mine XMR with virtually any regular laptop or desktop computer, and the software even comes with an "all-inclusive" bundle, which makes mining an exceptionally simple process.
Users' transactions are blended into a single pool. From the outside, it is not possible to view information about individual transactions, such as the sender, the recipient, or the balances of wallets. This is the exact reverse of the way that many other systems work.
Mechanism of Monero
Monero makes use of the following methods to achieve its goal of providing anonymity:
Ring Address
A collection of cryptographic signatures is generated in order to conceal the identities of the senders who are taking part in the transaction. This has at least one actual participant. However, since the remaining signature actors are also confirmed, it is difficult to tell from the outside who in the group actually made the order for the transaction. This is because all of the signature actors have been verified. While this is going on, key IDs are being utilized to make sure that no transaction may be issued more than once.
RingCT
Ring Confidential Transactions is the functionality that allows concealing transaction quantities in the Monero network. It was adopted at the beginning of 2017 and is necessary for all transactions. They ensure that the transaction amount is secret. Imagine a wallet with a total of 60 XMR. Now, one would want to buy an item in the amount of 7 XMR using it. In order to do this, the wallet is required to place all 60 XMR on the table; however, it will be refunded 53 XMR, and the remaining 7 will be given to the new owner.
Stealth Addresses
They allow and require the sender to establish random addresses for each transaction on behalf of the receiver. This is accomplished by producing a public key for each transaction that is unique to that transaction only. The receiving party concurrently obtains a one-time usable private key to "search" and recover the supplied money in the blockchain.
Ring Signatures
Monero mixes the digital signatures of users with the digital signatures of other users on the network before adding the information to the blockchain. This is accomplished through the usage of ring signatures. There are a total of 11 unique signatures included in each transaction group, and they are all jumbled up together.
Transactions conducted through Tor and 12P
It is feasible to utilize an overlay network such as Tor or I2P in order to conceal the IP addresses of the users participating in the network. Hackers will no longer be able to determine the source of the transactions if they do this.
Read also: What is Ethereum merge?
Benefits of Monero
One of Monero's primary goals is to fulfill the requirement for complete confidentiality and anonymity, which is perhaps the cryptocurrency's most valuable asset. Because of this, leveraging the network for financial transactions is something that privacy advocates could consider doing. Unfortunately, the program. CipherTrace, which was requested by Homeland Security, makes this anonymity just a little bit more vulnerable. Because it is often believed that criminal organizations fund themselves under the shadow of cryptocurrencies, the software is designed to allow for transparency inside the Monero network.
However, due to Monero's user-friendliness and ease of integration, the cryptocurrency has garnered the backing of a large number of companies and individuals. Additionally, it is made especially easy for miners who desire to contribute to the network by utilizing their own mining wallets. This is because it is made possible for miners to use their own wallets. In addition, frequent upgrades, on the order of once every six months, are applied to the network, and these changes follow a properly specified plan. When compared to other cryptocurrency projects, Monero offers more planned security and is always improving its network features. This is in contrast to other cryptocurrency projects, which sometimes lack openness on when updates and adjustments will be made.
Check also: How much gas fee you paid for transactions so far
Author:Mike
Published:October 09, 2022