Share:
What is EVERDOME? DOME Explained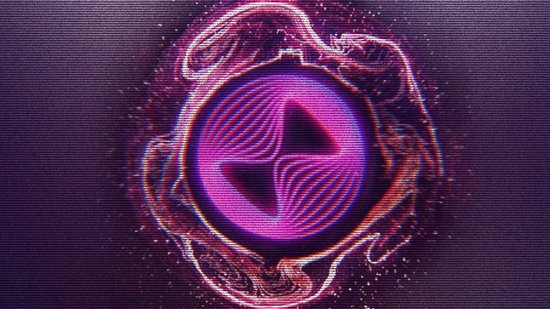 Are you a new crypto investor or an expert considering everdome for future investment, or you may have never heard about it and want to know more? You are at the right place. In this article, a brief explanation of Everdome is present to help you out.
What is EVERDOME?
Rob Gryn's Everdome is a new Metaverse project. It has not yet been released on the Tenset Gem Launch Platform (TGLP). The idea is to create an ultra-realistic virtual environment where users may buy land, rent properties, and do everything else that VR offers. Metahero, Rob Gryn's initial endeavor, has already constructed a portal to the metaverse. However, the present technology is insufficient for Metahero's purposes. This is done by scanning real-world people and items and producing a high-quality 3D depiction.
However, the possibilities with Everdome are limitless. It is a virtual-reality universe in which these scanned things can function freely. Consider having a virtual version of yourself that is as lifelike as feasible. And it's not a comic-book vibe like we see with Microsoft and Facebook avatars. Robert has assembled a team of approximately 15 individuals to work on the project. Wolf Digital Studios and a prominent virtual reality firm in Poland are also assisting.
Check also: What is Sandbox?
Who will use EVERDOME?
They claim that EVERDOME will provide such high quality to the point where it is difficult for the people to tell if everything is real or not when they remove their VR headsets. It has the ability to attract all types of audiences. Its ultra-high quality will bring a lot of big brands, companies, and normal people to the Everdome metaverse.
Branding
Brands focusing on quality and people looking for it will come to Everdome.
Social
It will be a place for social and professional occasions.
Professional
You want to hold business meetings, conferences, and more everything will be possible in the metaverse.
Sell/Buy Products
All the brands and companies can showcase their products to the customers in the metaverse.
When the metaverse becomes mainstream and half of the world's population spend most of their time in it, it will become the same as Facebook and YouTube are at the moment. They have billions of active users, and companies are willing to invest millions in advertising on their platform because of the eyeballs their products receive.
Read also: Passive Income from NFTs - How to Earn On Digital Art
Dome Estate
Everdome has another utility called Dome-Estate, and their goal with this utility is to bring brands and people together to build the highest quality web3 experience. Land Purchase will be offered where you can purchase a piece of land in the Everdome to enhance your metaverse holding of NFTs and digital land. Because two years back, land on sandbox was for $50, and now its price is $11000, so if the project is successful, it will give a crazy return. You can also rent or lease your property in Everdome.
Even if you are a businessman and want to advertise your product, billboards will be available for that because, according to them, advertising space will be available, and it could be anything. Last but not least, they will offer you a Marketplace. If you have to sell your services or product, you make a website for that and send people through the website to see or buy your product but what metaverse will do is provide you a marketplace where people can directly search and buy your product.
Check also: Copy trading Groups
Features of EVERDOME
Essentially whether you choose to play a game or go on a meeting in the metaverse, your avatar will not be a random hero from the game. Still, it will be the ultra-high quality digital version of yourself.
Augmented Reality
You can change the looks of your avatar and try if the new things suit your avatar.
Fashion
It will step up the online shopping game giving you the opportunity to try the clothes of your favorite brands. You can check whether they fit you, look in them, and order them in your home.
Social Media
It will allow you to create digital hologram albums and store your memories.
Medicine
With metaverse, you will be able to connect with doctors worldwide.
Tokenomics
Let's have a look at their token distribution. 24.5% of the tokens will be used for staking and in-game rewards and development. The total supply for this project is one hundred billion tokens. They will allocate 15% tokens to the team, 21.5% to exchange listings and liquidity, 12% on partners and advisors, 0.5% for private rounds, 10% for private rounds, 3% for marketing, 7.5% for the HERO token holders presale, 5% for the Launchpad which is Tenset Gem and 1% for Tenset partnership.
Read also: BSC Gas Price Monitor
Is it a Good Investment?
If they stick to what they have planned and promised, this project can be a massive hit. They have also employed world-class specialists and engineers to help Everdome succeed. Bally Singh is a powerful CMO with contacts in F1, the NBA, the NFL, Microsoft, AMG, McLaren, and other industries. Rob has committed to launching the most extensive campaign when it comes to marketing.
He intends to collaborate with large firms like Sony, EA Games, and other conventional market participants. Even the initial advertising of Everdome lands will take place on Twitch, Esports events, and regular television.
Check also: What Web 3.0 is?
Final Thoughts
Top crypto influencers such as Bitboy and Chico Crypto have already invested in Everdome. However, it would be ideal if you did your homework before investing in the coin.
Author:Martin
Published:March 26, 2022