Share:
What is Rabby Wallet?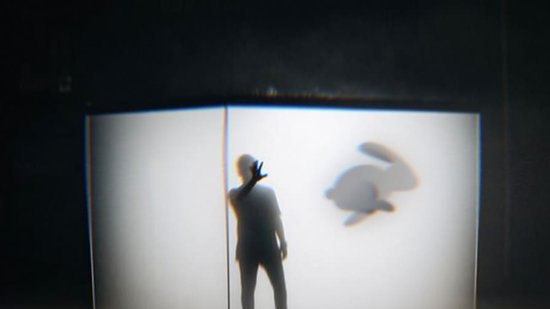 Introduction to Rabby Wallet
In the rapidly evolving digital landscape, the need for secure and efficient online transactions has never been more pressing. Rabby Wallet emerges as a cutting-edge solution, offering a plethora of features aimed at enhancing online transaction security and convenience.
Understanding Rabby Wallet
Developed by DeBank, a Chinese company with its headquarters in Singapore, Rabby Wallet is a non-custodial, Ethereum-compatible digital wallet. It's tailored for Ethereum and all EVM chains, marking a significant shift in the digital wallet realm. Designed to be versatile, Rabby Wallet supports a vast array of digital assets, including popular cryptocurrencies like Bitcoin and Ethereum. This makes it a one-stop solution for cryptocurrency enthusiasts.
Check also: What is Blockwallet and what are its features?
Why Rabby Wallet Stands Out
Several features make Rabby Wallet a top choice for digital asset management:
Enhanced Security: Rabby Wallet employs advanced encryption protocols and multi-factor authentication, ensuring the utmost safety of your digital assets.
User-Centric Design: With its intuitive interface, Rabby Wallet caters to both novices and seasoned cryptocurrency users.
Multi-Chain Support: Rabby Wallet can connect to 44 chains, automatically switching to the correct chain, thus eliminating manual switching.
Transparent Transactions: Rabby Wallet provides clear insights into what you're signing, ensuring you understand your post-transaction balance.
Pre-Transaction Risk Scanning: Before you sign a transaction, Rabby screens it, alerting you of potential security risks or previous attacks on the address.
Setting Up Rabby Wallet
Getting started with Rabby Wallet is straightforward:
Visit Rabby.io: Access the official Rabby Wallet website.
Install the Extension: Available for browsers like Chrome, Firefox, and Brave.
Create a Wallet: After installing, set a strong password for your wallet.
Backup Your Recovery Seed: Rabby Wallet will provide a recovery seed or mnemonic phrase. Store this offline safely.
Start Transacting: With your wallet set up, you can begin managing your digital assets, making transactions, and interacting with DeFi platforms.
Rabby Wallet's Unique Features
Rabby Wallet, while being a digital wallet, offers a suite of features that set it apart from traditional wallets. These features not only enhance user experience but also ensure security and efficiency in managing digital assets.
Check also: The Best Cryptocurrency Telegram Signals
Multi-Chain Support:
One of Rabby Wallet's standout features is its ability to support multiple chains. This means users can seamlessly interact with various decentralized applications (DApps) across different blockchain networks. The wallet's design ensures automatic chain selection based on the DApp you're interacting with, eliminating the need for manual configurations.
Open-Source Browser Integration:
Rabby Wallet operates as an open-source platform, ensuring transparency and community-driven enhancements. Being accessible directly from a browser, it offers users the convenience of managing their assets without downloading additional software.
DeFi DApp Integration:
Decentralized Finance (DeFi) is revolutionizing the financial landscape, and Rabby Wallet is at the forefront of this change. The wallet is tailored to integrate seamlessly with DeFi DApps, providing users with a cohesive and efficient experience.
Automatic and Manual Chain Selection:
While Rabby Wallet is designed to automatically select the appropriate chain settings for each DApp, it also provides users with the flexibility to manually switch chains. This ensures that users have control over their interactions and can optimize their experience based on preferences.
Advanced Financial Management Tools:
Beyond being a wallet, Rabby serves as a comprehensive financial management platform. It offers tools for budgeting, expense tracking, goal setting, and financial strategizing. Whether you're an individual looking to manage personal finances or a business seeking a robust financial management solution, Rabby Wallet caters to all needs.
Enhanced Security Protocols:
Security is paramount in the digital world, and Rabby Wallet doesn't compromise. It employs robust encryption methods, secure key management, and multi-factor authentication to ensure the safety of user assets and data.
Community Engagement and Support:
Rabby Wallet fosters a vibrant community where users can share insights, seek assistance, and discuss best practices. This community-driven approach ensures that the wallet continually evolves to meet user needs and address emerging challenges.
Check also: The Best Hardware Crypto Wallets
Conclusion
Rabby Wallet offers a blend of user-friendly features, robust security, and cross-platform compatibility. While it supports a variety of cryptocurrencies, users should be aware of its market coverage to ensure it meets their specific needs. Overall, Rabby Wallet presents a compelling solution for digital asset management in today's crypto landscape.
Author:Mike
Published:September 29, 2023