Share:
What is Keplr Wallet?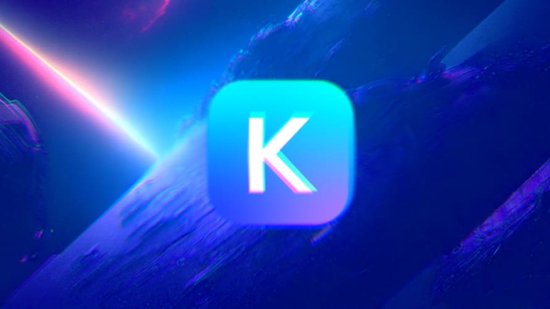 In the Cosmos Inter blockchain ecosystem, Keplr is an open-source wallet that can be added as a browser extension. It is available in over 170 countries and enables users to transfer cryptocurrencies that are supported by Cosmos. Some of these cryptocurrencies are Binance Chain (BNB), Terra (LUNA), Crypto.com Coin (CRO), and Cosmos Hub (ATOM).
Keplr was developed with Cosmos's IBC (Inter-Blockchain Communication protocol), and it enables users to move digital assets across over 20 different chains in a manner that is analogous to that of MetaMask. Additionally, it hosts over 250 apps and services that have a combined value of more than $100 billion.
Users are able to not only transfer digital assets but also stake their assets on many platforms like Osmosis, Akash Network, and Sifchain. Keplr's objective is to provide the ease of use that MetaMask offers to the Cosmos ecosystem. Users will be able to access each and every Cosmos decentralized application (dApp) through a single wallet.
Working of Keplr
Keplr was developed with simplicity and usability in mind and was inspired by MetaMask. You no longer need separate wallets for each Cosmos environment once you've downloaded the Keplr wallet (see below). Instead, you may exchange assets between chains, which makes it more approachable for beginning crypto users.
The Cosmos ecosystem is renowned for its quick speeds and low network costs (often around $0.01).
The wallet extension is available for download from Google Chrome and works with the Brave browser as well. After installation, users can stake coins compatible with Cosmos from their wallets.
In contrast to wallets on centralized exchanges like Coinbase, which are held by the exchange, Keplr allows customers total control over their bitcoin. People may participate in airdrops and obtain stake incentives from initiatives like Cosmos, Kava, and Osmosis using the wallet.
The UI is designed to be as user-friendly as possible, and to prevent misunderstanding, all platforms that fall under the wallet utilise a similar design. Additionally, to keep investors informed, the value of every asset is shown in fiat currency - $USD. You have the option to modify this in the options menu if you reside in a nation with a different currency.
In addition, Keplr works with hardware wallets like the Ledger Nano X or Nano S. Users of Keplr can benefit from increased security levels thanks to these hardware wallets because they store all cryptocurrencies offline.
Read also: The Best Crypto Calls Groups
Installing the Keplr Wallet Extension
In only seven simple steps, you may install Keplr and connect to Cudos.
Conduct a Google search for "Keplr" and choose the Chrome Web Store. To begin your Keplr Wallet download, click install.
After installation, select the icon for the Keplr wallet plugin. Your browser will launch a brand-new page.
Use the mnemonic phrase that was given to you when you joined up to create a new account or import an existing one. You won't be able to access your information since the wallet won't yet be connected to the Cudos network.
Connecting to the Cudos network is now necessary.
Use the Keplr extension to access the Cudos Explorer.
Press the "Key Icon" button located in the top right corner.
A pop-out will appear and request your consent before adding a network to Keplr. Accept this.
Once your extension has been authorized, open it and click "Network Name" at the top. A menu displaying CudosTestnetPublic will appear. Your account will be linked once you click this.
Offered Cryptocurrencies
A list of Cosmos tokens that are immediately accessible on the system is integrated into the Keplr wallet. Some of the native tickets that Keplr supports are Osmosis, Crypto.com, and Regen.
It's advantageous to be able to stake on additional cryptocurrency platforms that might not be part of the Cosmos ecosystem. You must download your desired tokens as extensions in the Kepler wallet in order to accomplish this. We refer to these tokens as non-native tokens.
The following coins can be found in the Keplr wallet:
Cosmos Hub
Osmosis
Juno
Secret Network
Akash Network
Cronos (CRO)
Sentinel
Sifchain
IRISnet
CertiK
Regen Network
Persistent
Kava
Terra Luna (beta)
TerraUSD (beta)
Regen Network (beta)
Cyber (beta)
Straightedge (beta)
As new blockchains are added, the list keeps growing.
Is Keplr a safe option?
In whichever wallet you choose to store your tokens in, security is always a top priority. Keplr ensures that anyone attempting to access your account must have your whole seed phrase. Your money will always be secure in the Keplr wallet as long as you don't divulge your seed phrase to anybody else. Make sure you write down the seed phrase when you set up your wallet and keep it secure in as many locations as you can in case you wind up losing access to your account.
The few hacks on Keplr that have been reported have occurred when users sent their seed phrases to random DM users. Always download the Keplr browser from its official website to avoid being approached by anybody who wants your key phrase for harmful purposes.
Through its interaction with the Ledger hardware, which gives you the flexibility to carry your wallet wherever you go, Keplr also provides an additional degree of protection. Connecting a Ledger hardware wallet to your Keplr account is strongly advised.
Negative aspects of Keplr
It should go without saying that Keplr is not the right wallet for you if you're wanting to store Bitcoin or Ethereum.
Although the Cosmos ecosystem is massive (with a market valuation of billions of dollars), there are still numerous assets that aren't listed on IBC, such as the aforementioned BTC and ETH as well as Cardano, Solana, Avalanche, Polkadot, and a great number of others.
It's unfortunate that Cosmos doesn't provide a separate desktop wallet, but more and more wallets these days are adopting the browser-based model to allow for interaction with Web3 technology and applications.
Author:Mike
Published:October 10, 2022