Share:
Nft Marketplaces, What are they and How to Use?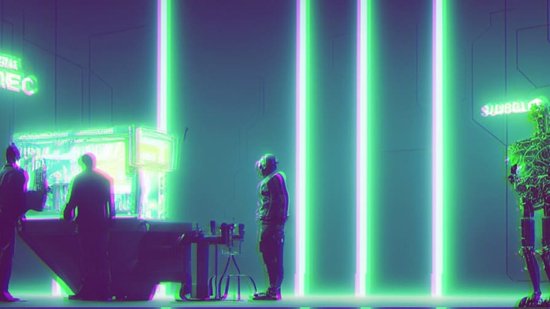 NFTs are digital tokens that indicate ownership of something essentially unique and scarce, such as artwork, a music, a collectible, an in-game item, or real estate, regardless of whether the asset is real or digital. Unlike conventional cryptocurrencies such as bitcoin or fiat currencies such as the U.S. dollar, these special sorts of digital assets cannot be swapped for one another, as each token has a distinct value based on its unique characteristics and properties.
NFTs cannot be purchased on controlled or decentralised crypto exchanges, unlike ordinary cryptocurrencies. Instead, they are posted and exchanged on specialised online marketplaces for NFTs.
New marketplaces that are based on NFTs are starting to sprout up all over the cryptocurrency industry. These kinds of NFT marketplaces will likely become commonplace in the not-too-distant future, providing decentralised and trustless trading that is constrained only by the creators' creative capacities. The specifics of these marketplaces will vary from platform to platform, but the general concept will be the same.
Check also: Passive Income from NFTs - How to Earn On Digital Art
What is meant by an NFT Marketplace
A NFT marketplace is basically an internet marketplace where NFT tokens can be bought, sold, and traded. It enables artists to sell non-fungible items like as artwork directly to clients, who can pay for these commodities with a cryptocurrency.
Anyone may sign up for an NFT marketplace and link their cryptocurrency wallet to the platform to begin trading. Commonly, the marketplace will have listings for all types of NFTs, including art, collectibles, domains, music, photography, sports trading cards, digital real estates etc.
Typically, you will be able to buy or sell NFT at a fixed price or through a type of auction. If you have acquired an NFT, you can store it as part of your collection, which signifies that you are the exclusive owner of the special digital asset.
Consider that NFT marketplaces will charge fees for each NFT you purchase or sell. Additionally, a royalty charge will be paid to the NFT originator whenever the digital asset is traded.
How do NFT marketplaces work?
Getting started at an NFT marketplace is really straightforward and simple. To get you started in trading NFTs, here is a quick list of the things you need to complete.
Create a wallet
The first thing you'll need to do is make sure you have a wallet to store your cryptocurrency in. The majority of NFT marketplaces will provide you with a selection of recommended cryptocurrency wallets that you may download; otherwise, you can just connect with an existing wallet that you already have. Keep in mind that in order to trade NFTs, the wallet will need to be compatible with the Ethereum blockchain in order to function properly.
Get some crypto
Once you've got your cryptocurrency wallet all set up, the next step is to get some digital money from an exchange that deals exclusively in cryptocurrencies. To repeat, the vast majority of NFT marketplaces will require you to purchase Ether currencies before you can trade with them.
Start Trading
You may now begin the fun part of this process by browsing all of the digital assets that are available on the NFT marketplace and then getting started trading them. After you have successfully connected your wallet, you will be able to personalise your profile by adding a nickname, a picture, and other details. You will be able to buy an NFT instantaneously for a predetermined price, or you can participate in an NFT auction by placing a bid on it.
Read also: What is LooksRare (LOOKS) - Explained NFT marketplace
How do these marketplaces work?
Creating an account
Creating an account or linking a supported digital wallet, or doing both, are the primary procedures for joining an NFT marketplace. This button is normally positioned in the upper-right corner of the homepage of the NFT marketplace. You will be required to enter your wallet's password to finish the connection process.
Buying an NFT
Typically, NFTs are acquired at a predetermined price or through an auction. In some instances, potential purchasers may submit proposals to the owner in an effort to negotiate a lower price.
Selling an NFT
Selling unique digital assets might be technically more difficult than purchasing them, especially if the user is attempting to sell something he or she has created (artwork, a soundtrack, a tweet, etc.).
You must upload the selected digital asset to the marketplace, put a preset price for it, or choose to sell the NFT by auction.
The platform will then validate the asset. If approved, it will be placed on the market.
When a seller accepts a bid, the marketplace facilitates the transaction between the buyer and seller.
Minting an NFT
If you wish to develop an NFT, you may wish to begin with Ethereum, as it is the most popular platform for these types of assets. You must possess an Ethereum wallet that supports ERC-721 (the Ethereum token standard for non-fungible tokens), such as MetaMask, Trust Wallet, or Coinbase Wallet. Additionally, you will need some ether to pay transaction fees (depending on how congested the network is).
After completing these steps, you will have access to and be able to use platforms like as OpenSea, Rarible, and Mintable. The "Create" button in the upper right corner of the majority of platforms will lead you to the page where you can begin minting your NFTs.
Check also: What is the BNB Coin? How does it relate to Binance Smart Chain?
Best NFT Marketplaces
There are numerous NFT Marketplaces in the digital arena, but only a few of them are market leaders. The top NFT marketplaces are ranked according to the number of users and the NFT sales. let's discuss the some of the top marketplaces in the world
OpenSea
OpenSea dominates the NFT market. It is number one on the list of top marketplaces in the world. OpenSea offers a variety of digital assets on its platform, and it is free to register and explore the large selection. Additionally, it promotes artists and creators and includes an easy-to-use approach for forming your own NFT (known as "minting").
The marketplace supports around 150 distinct payment cryptocurrencies, hence the name of the platform is suitable. OpenSea is an excellent starting point for an introduction to the NFT realm.
Rarible
Rarible is another significant NFT marketplace comparable to OpenSea. On the site, any types of art, videos, collectibles, and music can be purchased, sold, or made. To purchase and sell on the marketplace, however, you must use the marketplace's own token, RARI, unlike OpenSea. Rarible is developed on the Ethereum blockchain. Additionally, Tokens can be used to manage artwork on Rarible and OpenSea.
SuperRare
SuperRare, like Rarible, has also developed a marketplace for digital producers. However, collectors can buy artwork with Ethereum.
Recently, SuperRare announced the launch of its own cryptocurrency based on the Ethereum network. Tokens will be used to discover and curate fresh marketplace talent. SuperRare NFTs can also be bought and traded on OpenSea, similar to Rarible NFTs.
Nifty
Nifty Gateway has supported the sales of some of the most popular digital musicians, including Beeple and Grimes. It is a marketplace for art-curated NFTs offered by the cryptocurrency exchange Gemini. The NFTs, often known as Nifties, are developed on Ethereum.
Maxity
Maxity is the first donation NFT marketplace dedicated solely to raising revenue for humanitarian purposes. NFTs may be a powerful tool for charities to engage their donors and raise awareness of their mission. Maxity work with these organisations to help them grasp the potential of NFTs and discover NFTs they can produce. With Maxity, users may discover, collect, and trade NFTs associated with a cause they support, all while contributing to society. Maxity is on the list of top NFT marketplaces because of its good work.
Author:Martin
Published:October 23, 2022